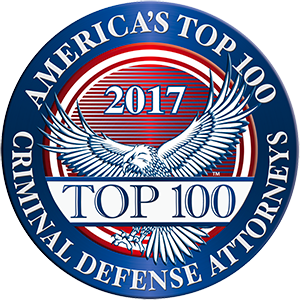 TOP AREAS OF EXPERTISE

Federal Charges
State Charges
Felony/Misdemeanor
Drunk Driving and DUI
Drug Offenses
Assaults
Embezzlement
Thefts
PFA
Pardons/Expungement
Bail Bond Reduction
Phillip P. DiLucente
Criminal Defense Attorney
Pittsburgh, PA
Deciding on a Criminal Defense Attorney to represent you or your family member is one of the most important decisions you will make during your legal process. As a defendant, you need to know your rights under the law and how to protect those rights. You need a criminal defense attorney who understands that this is a time to act quickly; while your memories of the event are fresh and the evidence is still available.  That is reason why my clients can contact me 24-hours a day, seven days a week.
As an experienced criminal attorney, I've handled cases in both Federal Court and State Court and have handled legal matters in various states throughout the country. I have comprehensive experience working with:
United States Attorney's Office
Federal Bureau of Investigation
U.S. Secret Service
Criminal Investigation Division of the IRS
Homeland Security
State Police (PA and other states)
Allegheny County Police
Allegheny County District Attorney detectives
Various local law enforcement agencies
My trial experience includes representing clients in jury trials for first-degree murder to crimes of the person and DUI's. I also have extensive experience in representing clients charged with drug crimes. I am honored that my clients have sought out my expertise and have trusted me to represent them.
EDUCATION
Westminster College, New Wilmington, PA, Bachelor of Arts
Duquesne University School of Law, Pittsburgh, PA, Juris Doctorate
PROFESSIONAL & COMMUNITY AFFILIATIONS
Allegheny County Bar Association
Pennsylvania Bar Association
Pennsylvania Association for Justice
Western Pennsylvania Trial Lawyers Association
Special Counsel to the Allegheny County Controller
MEDIA EXPERIENCE
Legal Analyst, WPXI-TV Channel 11, Pittsburgh, PA
High profile cases featured in local, national and international media outlets, including: Fox News, CNN, Good Morning America, New York Times and London Times
To help you understand your rights and legal options, contact me at 412-281-5005 for a free consultation with an experienced criminal defense attorney.